Dear AERPAW Users,
We are glad to report that the AERPAW Facility is back on line on schedule. The Web Portal has been migrated to Version 2.0, and a different location; you can now reach it at user-web-portal.aerpaw.ncsu.edu . The functionality and workflow has evolved a little; the User Manual has largely been updated to reflect this; we are making the remaining changes as of this posting. The older Portal server is now decommissioned, and will soon become unavailable
The v2.0 Portal is still in the late stages of in situ beta testing. During the next week or so, some of the functionality may be a little erratic. We ask our community of Users to bear with us during this transitional period, and report all unexpected behavior (including any omissions or errors in the User Manual in documenting the changed functionality) by email to AERPAW Operations aerpaw-operations@ncsu.edu.
As always, we remain grateful to our users, and their support.
AERPAW Team
---
Based at NC State, AERPAW—Aerial Experimentation and Research Platform for Advanced Wireless—is the first wireless research platform to study the convergence of 5G technology and autonomous drones.
AERPAW is funded by a $24 million grant, awarded by the PAWR Project Office on behalf of the National Science Foundation, to develop an advanced wireless research platform, led by North Carolina State University, in partnership with Wireless Research Center of North Carolina, Mississippi State University and Renaissance Computing Institute (RENCI) at the University of North Carolina at Chapel Hill; additional partners include Town of Cary, City of Raleigh, North Carolina Department of Transportation, Purdue University, University of South Carolina, and many other academic, industry and municipal partners.
For experimenters interested in using AERPAW, the User Manual of AERPAW can be accessed here.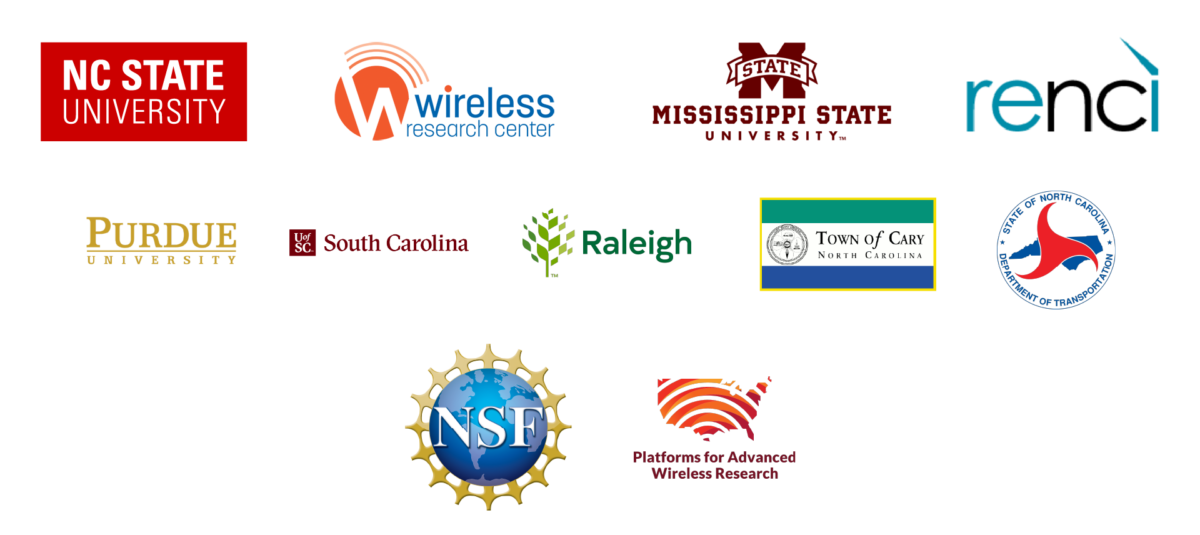 AERPAW Platform Vision
AERPAW Technical Overview