Construction Update
The construction for the four towers in Lake Wheeler has been in progress. All four towers are now up and fenced. AERPAW will start installing the enclosures and radio equipment to the towers in July.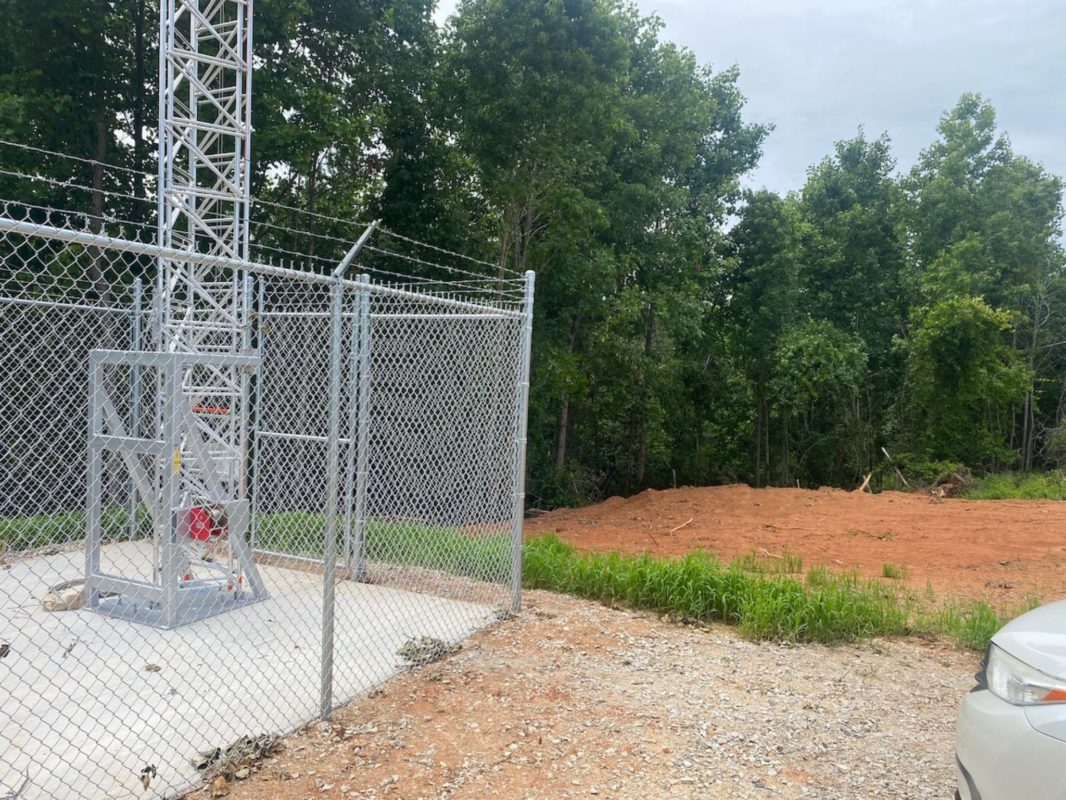 Outreach
AERPAW hosted around 20 students on June 25 that were visiting NC State for a four-day Radar and Electronic Warfare Workshop. The workshop was led by Prof. Jacob Adams under the ONR Project: INTERACTive Education in Electronic Sensing, Communication and Warfare (Project #524366), and it was attended by students from NC State, Virginia Tech, Clemson, University of Maryland, University of South Carolina, and NC A&T University. AERPAW team had a tour of AERPAW facilities for the students, described AERPAW UAVs and UGVs, and had a demo with the UGV in the Centennial Campus.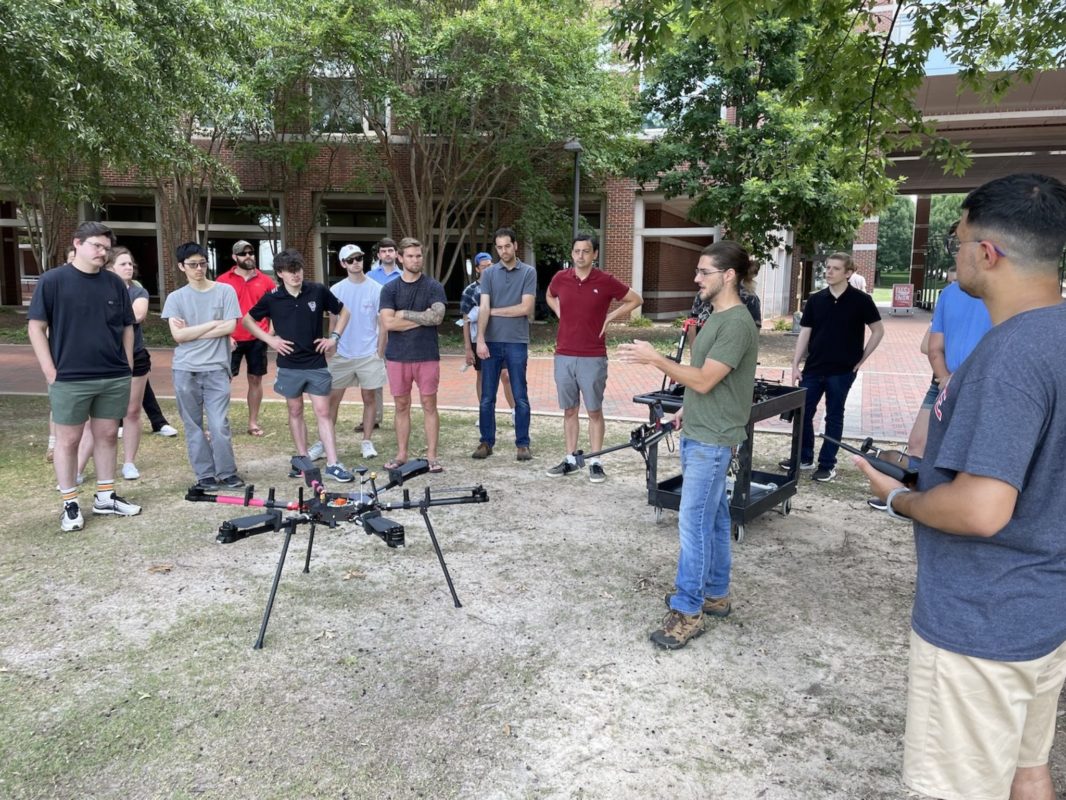 AERPAW Experiments
AERPAW continued to do experiments in Lake Wheeler with UAVs, as highlighted in the photos below.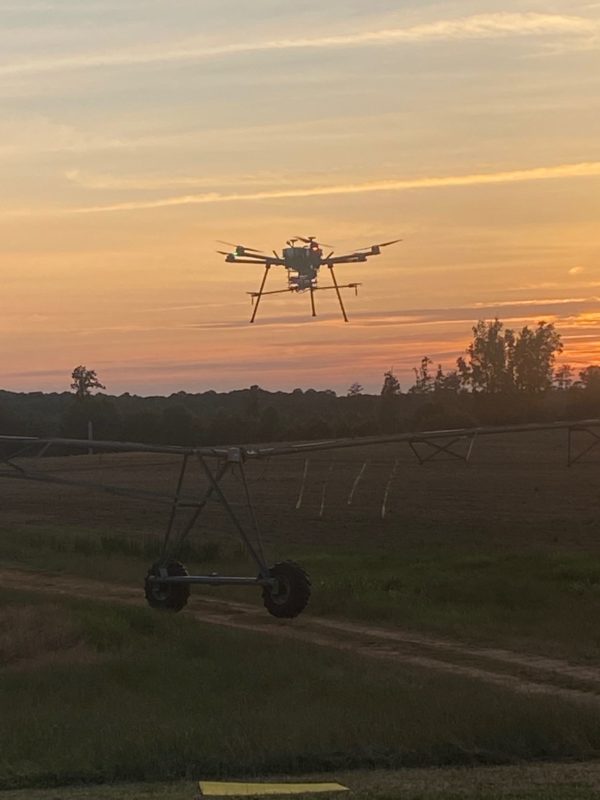 Ericsson
Installation of 3.4 GHz Radio – Installed in addition to the existing 3.7GHz radio that makes a 2-sectors 5G system.